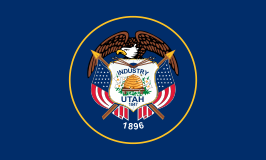 Utah Election Dates
Promoting Democracy Through Education
www.mytimetovote.com
Recent and Upcoming Election Dates And Deadlines
This page contains dates and deadlines information on elections occurring in Utah.
Election dates and deadlines vary by locality. Please be advised that these dates are updated regularly but are subject to scheduling changes at the local level.
Elections QuickLinks
Scheduled Elections In Utah
2018 Election Dates & Deadlines
2018 June 26 Primary Election Day -- Date: June 26,2018
Deadlines
2018 November 6 General Election -- Date: November 6,2018
Deadlines
The Opening And Closing Times For Polling Places
Polls open from 7:00 AM to 8:00 PM

Polls are open from 7:00 a.m. to 8:00 p.m. mountain time on Election Day.
Am I Eligible To Vote in Utah?
You may register to vote in the State of Utah if you are:
A United States citizen;
At least 18 years-old on or before the next election.
A resident of Utah for at least 30 days before the election. An applicant is considered a resident of Utah if he or she has his principal place of residence within Utah and intends to continue to reside within Utah indefinitely.
Where Do I Register To Vote in Utah?
Don't wait, locate where you can register to vote, where to update your voter registration, or check your voter registration status and more Click here for more information
Utah QuickLinks