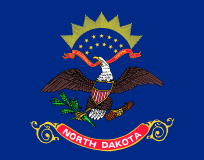 North Dakota Election Dates
Promoting Democracy Through Education
www.mytimetovote.com
Recent and Upcoming Election Dates And Deadlines
This page contains dates and deadlines information on elections occurring in North Dakota.
Election dates and deadlines vary by locality. Please be advised that these dates are updated regularly but are subject to scheduling changes at the local level.
Elections QuickLinks
Scheduled Elections In North Dakota
2018 Election Dates & Deadlines
2018 June 12 Primary Election -- Date: June 12,2018
Deadlines
April 27, 2018
Absentee Ballot Request deadline - UOCAVA citizens:Absentee ballots are made available to military voters and their families stationed away from their North Dakota residence and residents residing overseas UOCAVA voters on the 46th day before the Primary Election. Absentee ballots for all other North Dakota residents domestic voters are made available on the 40th day before the Primary Election.
2018 November 6 General Election -- Date: November 6,2018
Deadlines
September 4, 2018
Candidate Withdrawal Deadline:Last day a candidate may withdraw
The Opening And Closing Times For Polling Places
Polls open from 7:00 AM to 7:00 PM

The voting hours in North Dakota vary by county. Polling place voting hours are available online through the Polling Place Search. A voter who is standing in line at the time the polls close will be allowed to vote. However, a voter who arrives after the polls close may not be allowed to vote. A statewide list of voting hours for each polling place may be found in the Statewide Polling Places and Precincts.
Am I Eligible To Vote in North Dakota?
To register to vote in the State of North Dakota, you must be:
A United States Citizen,
A Resident of North Dakota,
18 years of age or older on Election Day, and
A precinct resident for 30 days preceding the election.
Able to provide a driver's license, non-driver identification card, tribal identification, or long-term care certificate
North Dakota is the only state without voter registration. Although North Dakota was one of the first states to adopt voter registration prior to the turn of the century, it abolished it in 1951. It is also worth noting that North Dakota law still provides cities with the ability to register voters for city elections.
Where Do I Register To Vote in North Dakota?
Don't wait, locate where you can register to vote, where to update your voter registration, or check your voter registration status and more Click here for more information
North Dakota QuickLinks