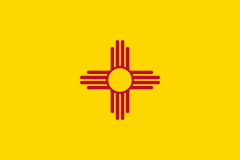 New Mexico Election Dates
Promoting Democracy Through Education
www.mytimetovote.com
Recent and Upcoming Election Dates And Deadlines
This page contains dates and deadlines information on elections occurring in New Mexico.
Election dates and deadlines vary by locality. Please be advised that these dates are updated regularly but are subject to scheduling changes at the local level.
Elections QuickLinks
Scheduled Elections In New Mexico
2018 Election Dates & Deadlines
2018 June 5 Primary Election Day -- Date: June 5,2018
Deadlines
2018 November 6 General Election -- Date: November 6,2018
Deadlines
The Opening And Closing Times For Polling Places
Polls open from 7:00 AM to 7:00 PM

In New Mexico, all polls are open from 7:00 a.m. to 7:00 p.m. Mountain Time.
Am I Eligible To Vote in New Mexico?
Voter Registration Eligibility Requirements
You are a United States citizen;
Must be a resident of New Mexico.
Must be at least 18 years old or will be 18 by the date of the next general election.
Not a convicted felon, or a felon who has completed all of the terms and conditions of sentencing
Not legally declared mentally incapacitated
Under federal law, if you move within 30 days of a presidential election, you are allowed to vote for President and Vice President in your former state of residence, either in person or by absentee ballot.
Where Do I Register To Vote in New Mexico?
Don't wait, locate where you can register to vote, where to update your voter registration, or check your voter registration status and more Click here for more information
New Mexico QuickLinks